About
Child Evangelism Fellowship of the Greater Washington, D.C. Metro Area
Our Mission
What We Stand For
Child Evangelism Fellowship (CEF) is a Bible-centered, worldwide organization whose purpose is to evangelize boys and girls with the Gospel of the Lord Jesus Christ and to establish (disciple) them in the Word of God and in a local church for Christian living.
Our Vision
To provide every child within the inner city, and Prince George's and Montgomery Counties (inside the beltway) with the opportunity to have a relationship with Jesus and to grow to be more like Him in their thinking, heart attitudes, and actions. Following Matthew 18:14, we have established "Mission: Search and Rescue" in every quadrant of the city and metro area, believing that every child deserves an all-out search.
To accomplish this vision, we focus on the following primary ministries:
A Good News Club is a high-powered 60 or 90-minute program for children ages 5 through 12, that inspires and challenges them to good citizenship, high moral values, obedience to those in authority and other positive behaviors.
A 5-Day Club is held during the summer months for 60 or 90 minutes for five consecutive days.  These clubs are traditionally conducted by teams of young people from the ages of 14 and up who receive two weeks of training (one week of specialized classroom instruction and one week of practical hands-on training) and serve the Lord from three to five weeks as Summer Missionaries.
Training Christians to effectively minister to children has been core to CEF International since it was founded in 1937. Local training is provided through seminars, conferences, and formal courses. In addition, the Children's Ministries Institute, located at CEF International Headquarters in Warrenton, Missouri, is dedicated to providing quality, practical training for those called by God to take the Gospel message to children. Courses are also offered online.
Our Culture
CEF of the Greater Washington, D.C. Metro Area is a vital part of CEF International Ministries.
Child Evangelism Fellowship of the Greater Washington, D.C. Metro Area enthusiastically embraces six focus points for the culture of Child Evangelism Fellowship, as articulated by USA Ministries.
The Importance of Godly Leadership at Every Level
Spiritual leadership is the highest form of authority. The men and women who lead must have a personal heart for God in order to be able to discern the will of God and lead the ministry effectively. Regardless of the skill of a leader, if he or she lacks a heart for God, the work will be eroded at its very foundation.
The Importance of the Spiritual Welfare of our Workers
It is vital that we are never satisfied simply to teach our staff the methods of how to reach children and how to train others to do so, but we must purposefully invest in the spiritual lives of our staff. When CEF® staff members are men and women who are primarily driven by passion for God and His glory and have a clear call from the Lord, the work will prosper. If we keep our focus on God and on His calling, then we will be sustained in times of challenge.
The Importance of Prayer as our Foundation
It is not the work we do, the meetings we hold or the decisions we make that bring the greatest advances in the work; it is the time spent before the throne of God in prayer, in the name of our Lord Jesus Christ, that brings power, laborers and resources into the ministry.
The Importance of Evangelizing Children
There is no limit to the number of organizations that do many good things that are important to boys and girls in need. We are thankful for them and believe that God uses them to help hurting children. CEF, however, has been called by God to make it our highest priority to present the Gospel so children may be saved and discipled in God's Word. We must stay on point.
The Importance of a Clear and Biblical Presentation of the Gospel
The fact that a young child can comprehend the simple message of salvation and become a child of God is the foundational principle of CEF. Everything else that we do is based upon this fact. The good news of Jesus Christ is the power of God unto salvation. We must present it clearly and accurately.
The Importance of a Commitment to Excellence, for the Glory of God
Every aspect of the work, no matter how big or small, has significance. This includes the training we conduct, the materials we produce, the facilities we use and the way we present ourselves. In every area we must strive for excellence to the glory of God.
Staff
Sandra Renee Walker
Ministry Coordinator for Good News Club
Sandra Renee Walker, referred to as "Miss Renee" by the children that she teaches, was called by the Lord to missions a number of years ago. She responded to that call during a Missionary Conference at her church. Subsequently, Renee joined the staff of Child Evangelism Fellowship on October 1, 2001, as a full-time missionary. Her desire is for many children and families to come to know Jesus Christ as Lord and Savior and to see boys and girls grow in the grace and knowledge of Christ.
As a child, Renee was inspired by Proverbs 11:30, which reads, "The fruit of the righteous is a tree of life and he that winneth souls is wise." Since childhood this message has remained in her spirit. She loves learning and teaching God's Word.  She has taken a number of classes at the Evergreen Baptist Church Bible Institute, and for several years has studied God's Word through Kay Arthur Precepts Bible Classes.  Renee is a graduate of the Howard University School of Communications, Washington, D.C. and the Children's Ministries Institute™ in Warrenton, MO.  She lives in Waldorf, Maryland with her sister.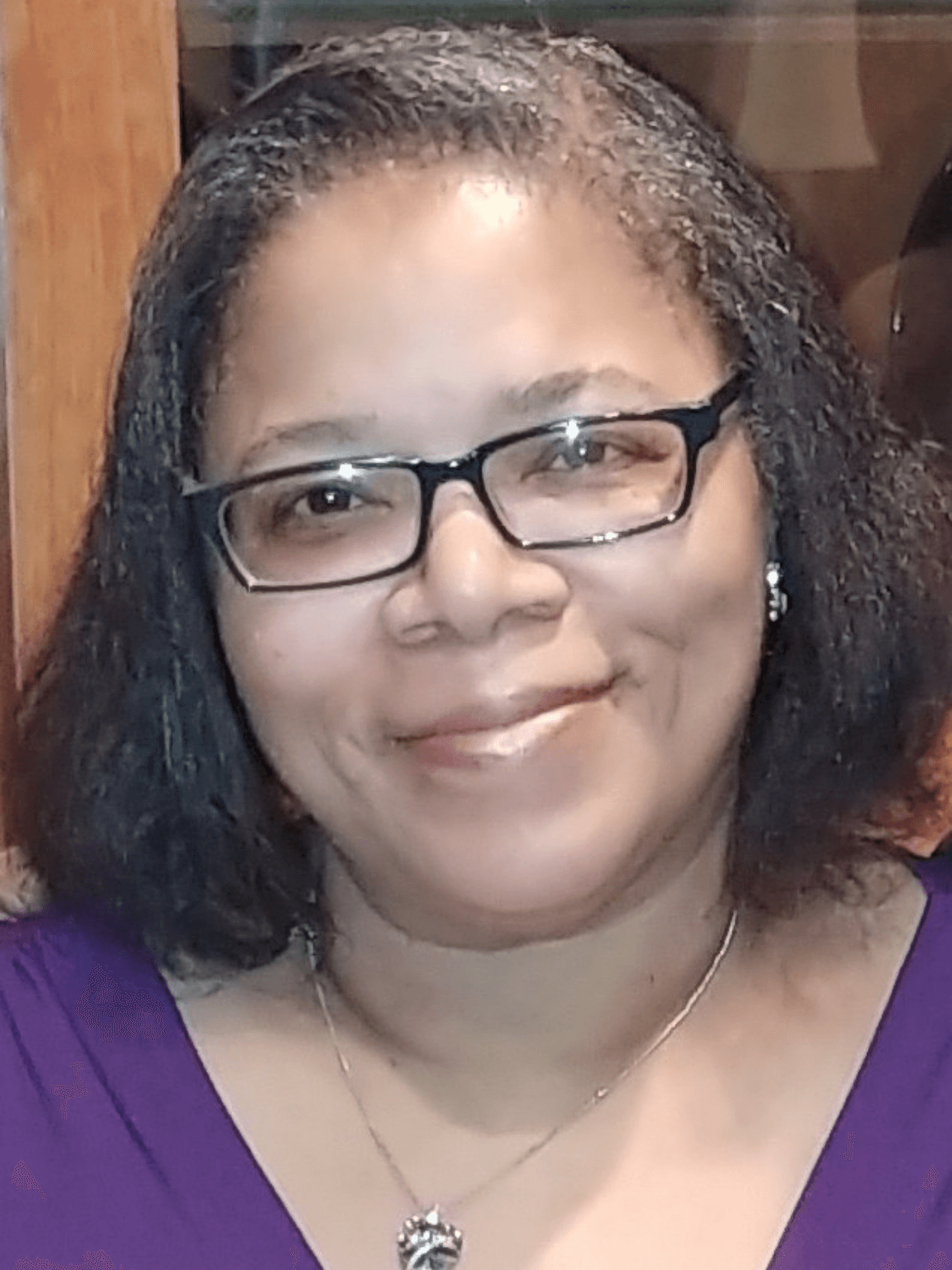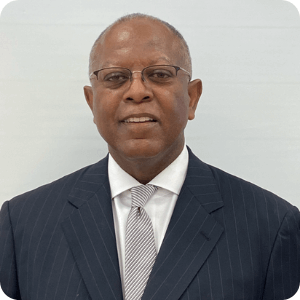 Reverend Michael Thompson
Chairperson
Reverend Michael Thompson has been a member of the Board of Directors of Child Evangelism Fellowship of the Greater Washington, D.C. Metro Area since June 1995.  He currently serves as the Chairperson of the Board.  He also serves as the Pastor of Bethesda Baptist Church in Washington D.C.  He is married to Vera, and they have four children.   
Reverend Thompson's life verse is Galatians 2:20: "I have been crucified with Christ; it is no longer I who live, but Christ lives in me; and the life which I now live in the flesh I live by faith in the Son of God, who loved me and gave Himself for me."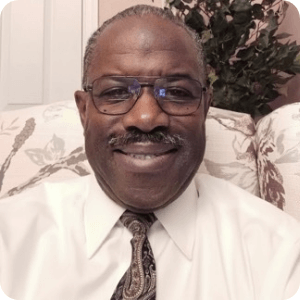 Reverend Richard McPayten
Vice Chairperson
Reverend Richard McPayten has been a member of the Board of Directors of Child Evangelism Fellowship of the Greater Washington, D.C. Metro Area for more than 15 years.  He is the former Senior Pastor of Goodwill Baptist Church in Washington, D.C.  He is married to Pier, his wife of 42 years, and they have two children. 
Reverend McPayten currently serves as the Executive Vice Chairman of the Board of Directors. His life's scripture verse is Philippians 4:13, "For I can do all things through Christ who strengthens me."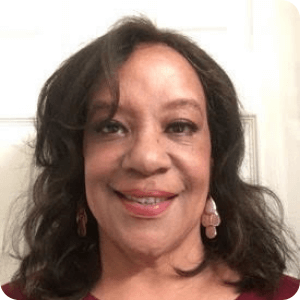 Mary Butler Armstead
Secretary
Mary Butler Armstead joined Child Evangelism Fellowship of the Greater Washington, D.C. Metro Area on April 6, 2019, and was elected to serve as Secretary of the Board of Directors in January 2021.   
Mary has an authentic love for children, reflected in her dedicated service over the past several years to both the Worshiping Nursery and the Children's Worship Ministry of Bethesda Baptist Church in Washington, D.C. 
One of her favorite scripture verses can be found in the book of John, Chapter 1, verse 1, which reads, "In the beginning was the Word, and the Word was with God, and the Word was God."  She delights in the fact that, as a Board member, she is actively supporting and promoting the essential mission of Child Evangelism Fellowship, which is to introduce the little ones to the Word (Jesus) and inculcate in them Christian values.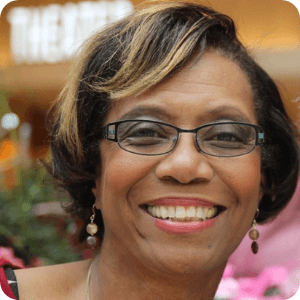 LaVerne P. Brown
Former Secretary
LaVerne P. Brown has been a member of the Board of Directors of Child Evangelism Fellowship of the Greater Washington, D.C. Metro Area since 2011.  For a period of six years, she served as the Board's Secretary.  Her love for evangelism and sharing God's word with children began when she was a teen at Bethesda Baptist Church. Her passion for teaching children has been her lifelong calling and a gift from God.   
Together with her husband William, they have served the children of Ivy City/Trinidad community in Washington DC for more than fifty years.  She is the mother of two adult children and two grandsons.   
Her life verse is Isaiah 40:31, "But they that wait upon the LORD shall renew their strength; they shall mount up with wings as eagles; they shall run, and not be weary; and they shall walk, and not faint."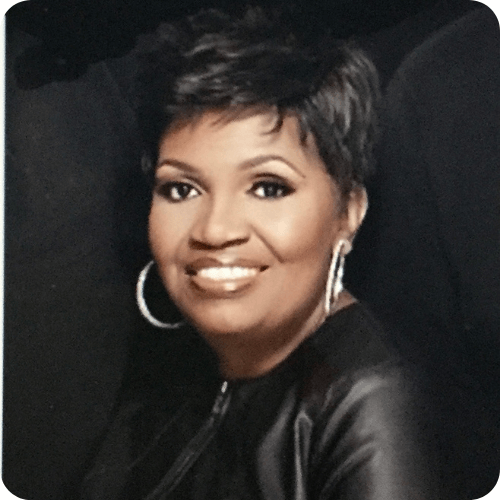 Deborah Martinez
Member
Deborah Martinez accepted Christ when she  was 3 years old.  She has been a member of Child Evangelism Fellowship of the Greater Washington, D.C. Metro Area since June 2015.  Deborah is married and has four sons.  
Her favorite scripture is Psalm 77:16-19: "When the Red Sea saw you, O God, its waters looked and trembled! The sea quaked to its very depths. The clouds poured down rain; the thunder rumbled in the sky. Your arrows of lightning flashed. Your thunder roared from the whirlwind; the lightning lit up the world! The earth trembled and shook. Your road led through the sea, your pathway through the mighty waters— a pathway no one knew was there!" 
Deborah looks forward to attending church with her family, via Zoom, each Sunday.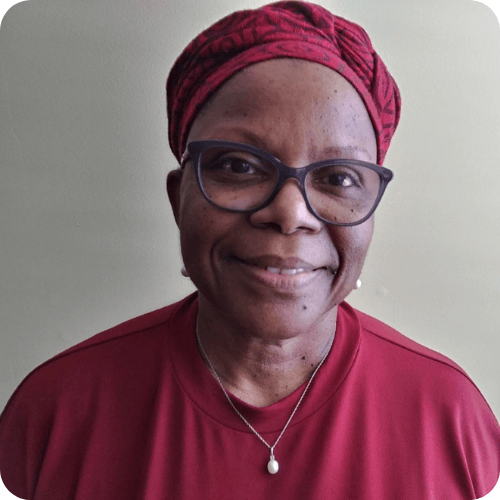 Doris Young
Prayer Coordinator
Doris Young is born again believer in the Lord, Jesus Christ and a member of Bethesda Baptist Church in Washington, D.C.  She is married to I.C. Young, Jr. and they have two young adult sons.  Doris enjoys working with children and has served for many years as a Good News Club volunteer and later, as a teacher in the Bethesda Baptist Church and the Wheatly Education Campus clubs.  Her favorite scripture is Colossians 1:10, "that you may walk worthy of the Lord, fully pleasing Him, being fruitful in every good work and increasing in the knowledge of God."